Lenovo IdeaCentre Desktop Computer - Core i7-8700 - 16 GB RAM - 16 GB Optane Memory - 2 TB HDD - Black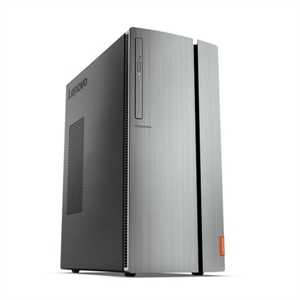 Lenovo IdeaCentre Desktop Computer - Core i7-8700 - 16 GB RAM - 16 GB Optane Memory - 2 TB HDD - Black
$1,299.99
With the Lenovo 720-181CB Desktop you will be able to get work done like never before, browse the internet with speeds of peak performance and play games with a vivid, realistic experience. Everything you need in a top notch package.
Description
Lenovo- 720-181CB Desktop - Intel Core i7 8700 - 16GB Optane Memory - 16GB RAM - 2TB HDD - Black
Features Breakdown: Windows 10 OS, Powerful six-core 8th Gen Intel Core i7 processor, 16GB memory for your intense multitasking and advanced gaming, DVD/CD burner internally included, 2TB worth of hard drive storage for immense file storage space, 4 USB 2.0 ports for plug and play connectivity, Bluetooth 4.1 Interfaces to sync compatible devices and more.
Specifications
black
hdd 2000 gb storage
4 usb 2.0 type a ports
1 usb 3.0 type c ports
30 day trial microsoft office 365
---
Reviews
OWN THIS PRODUCT? SHARE YOUR THOUGHTS BELOW