Google WiFi Dual Band Wireless Router - 3 Pack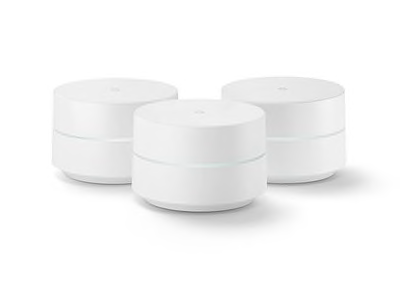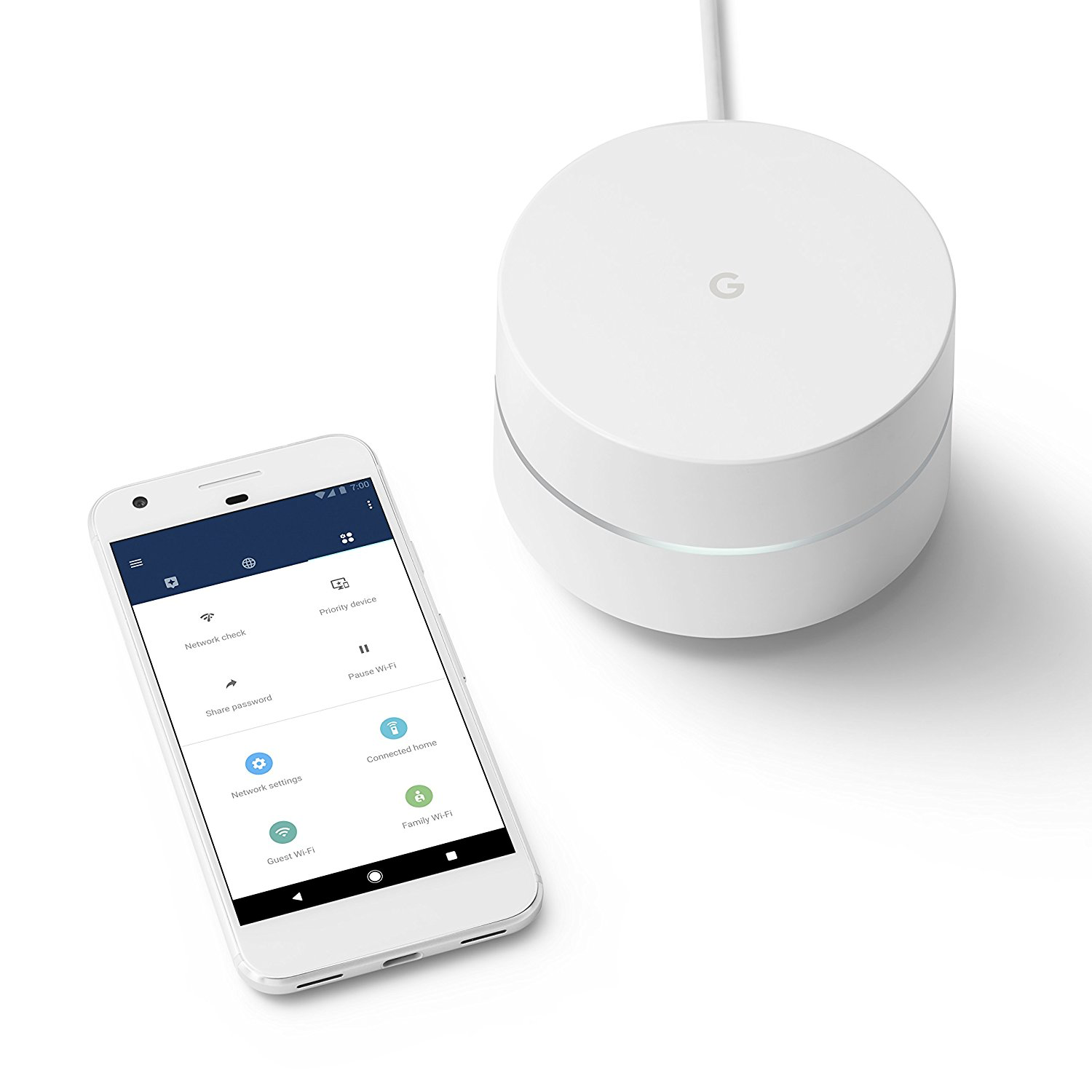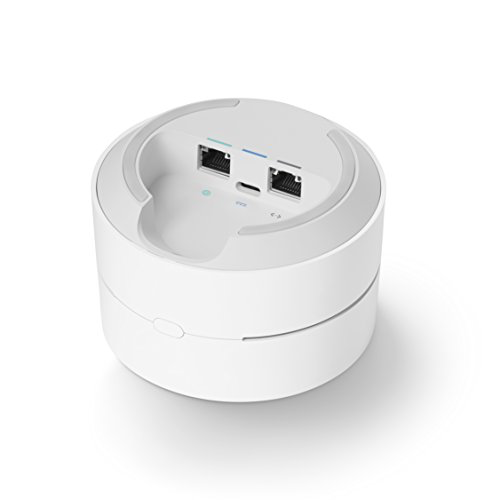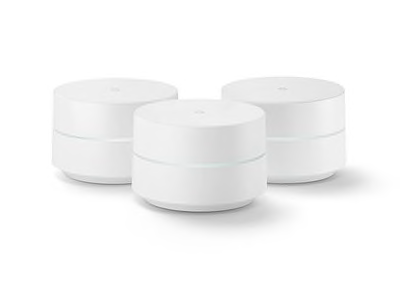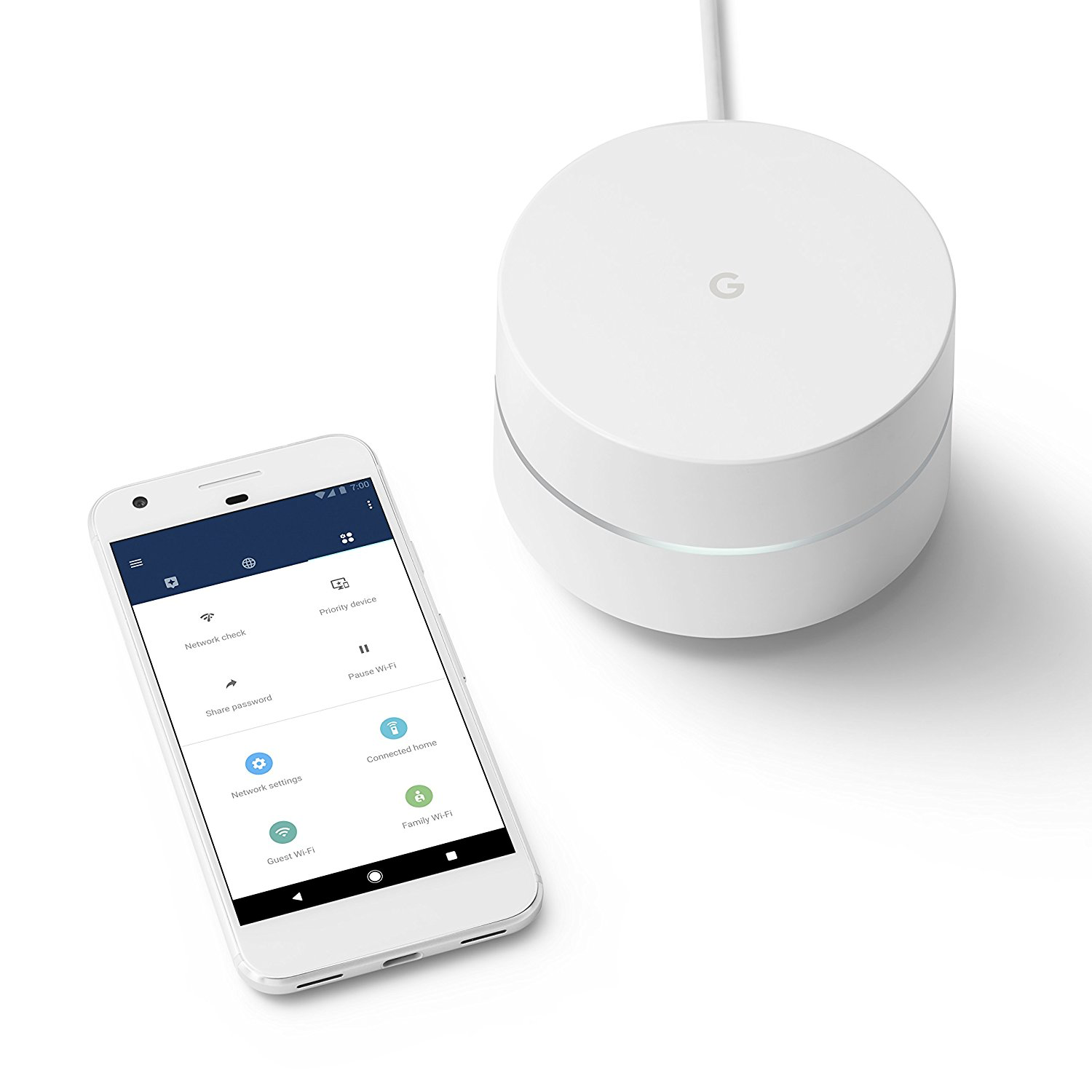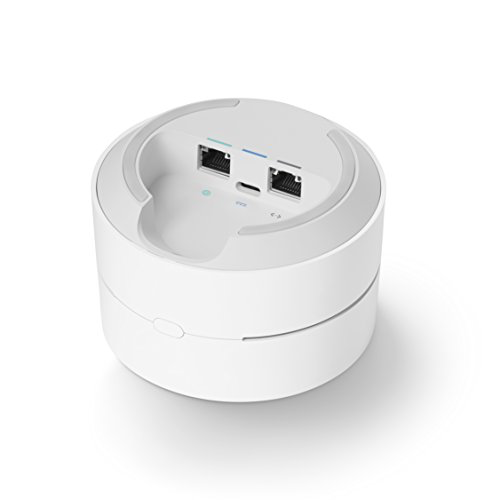 Google WiFi Dual Band Wireless Router - 3 Pack
$249.99
Having issues with WiFi dead zones in your home or office? The Google WiFi Dual Band system allows round the clock, seamless connectivity that reaches every nook and cranny.
Description
This modern, sleek connected system allows a fast signal in every room on every device. The small shape and clean design allows a seamless integration with any room.
A single unit point covers up to 1,500 sq. ft, a set of three units covers up to 4,500 sq. ft. Additional units can be easily integreated to an existing system for additional space coverage.
The Google WiFi is a new type of connected system that replaces your existing router and works with your modem and internet service to conduct a peak performance WiFi boost that flows throughout your entire home. *Compatible with major internet providers including Comcast, Verizon Fios and Time Warner.
Each individual "Mesh" unit works together to provide your WiFi dependent device with the best coverage at whatever spot in the home you are. If the home has 3 Mesh units, whatever unit you are closest to will supply your device with peak coverage. The units talk amongst eachother to ensure your device is 100% covered 24/7 anywhere in your home.
A companion App is available to easily share your password with guests, see what devices are connected, set priotity to custom devies and more.
The Google WiFi system has a special feature that allows a parent to pause the WiFi on kids or custom devices at designated times (for example: dinner or bedtime).
Specifications
3-pack
White sleek, modern design
ac1200 2x2 wave 2 wifi
2 gigabit ethernet ports per point
simultaneous dual-band wifi (2.4 ghz / 5ghz)
---
Reviews
OWN THIS PRODUCT? SHARE YOUR THOUGHTS BELOW