Belkin - WeMo Dimmer Switch Wireless - White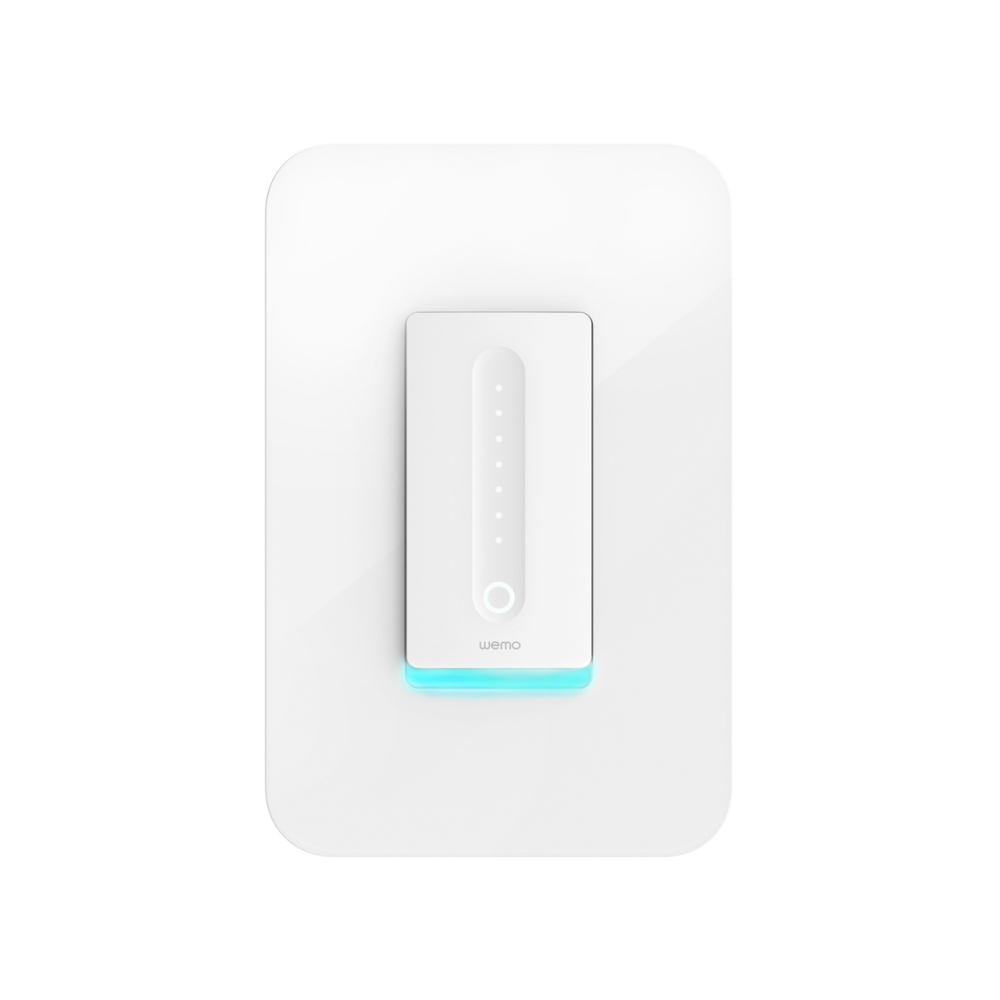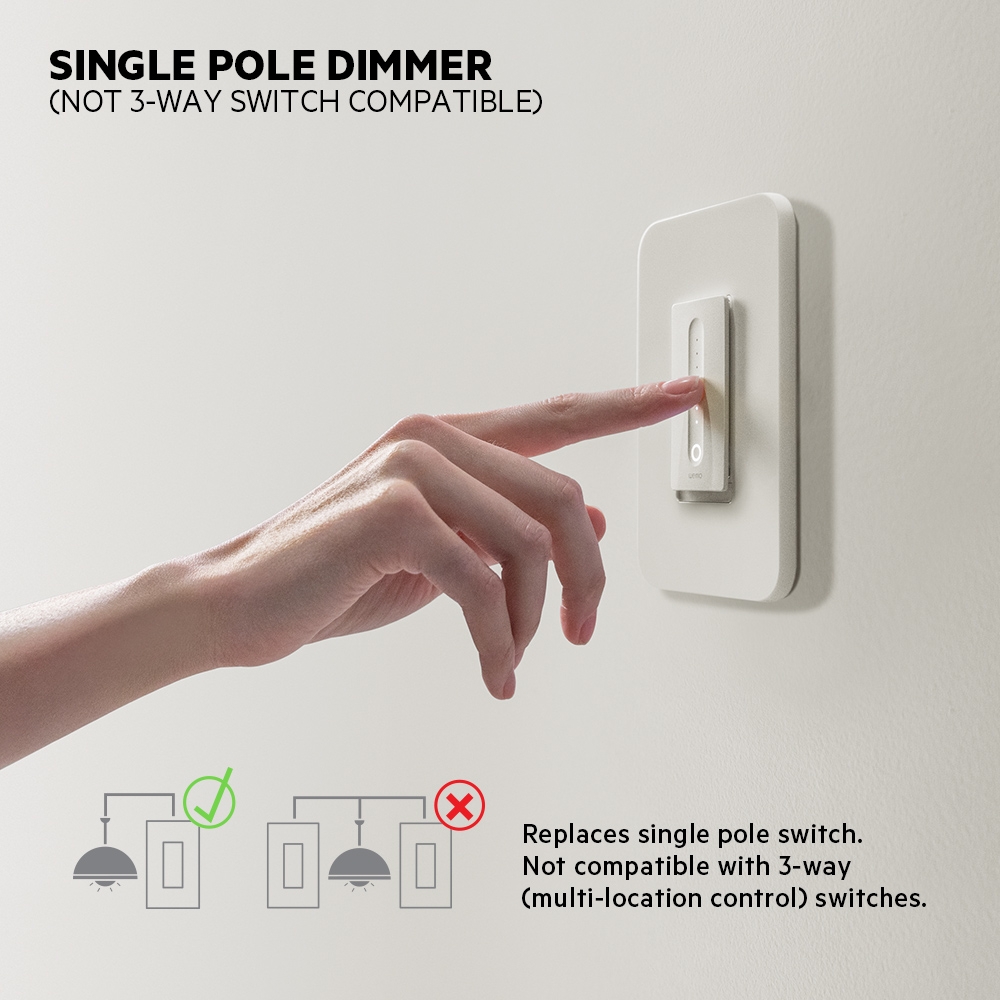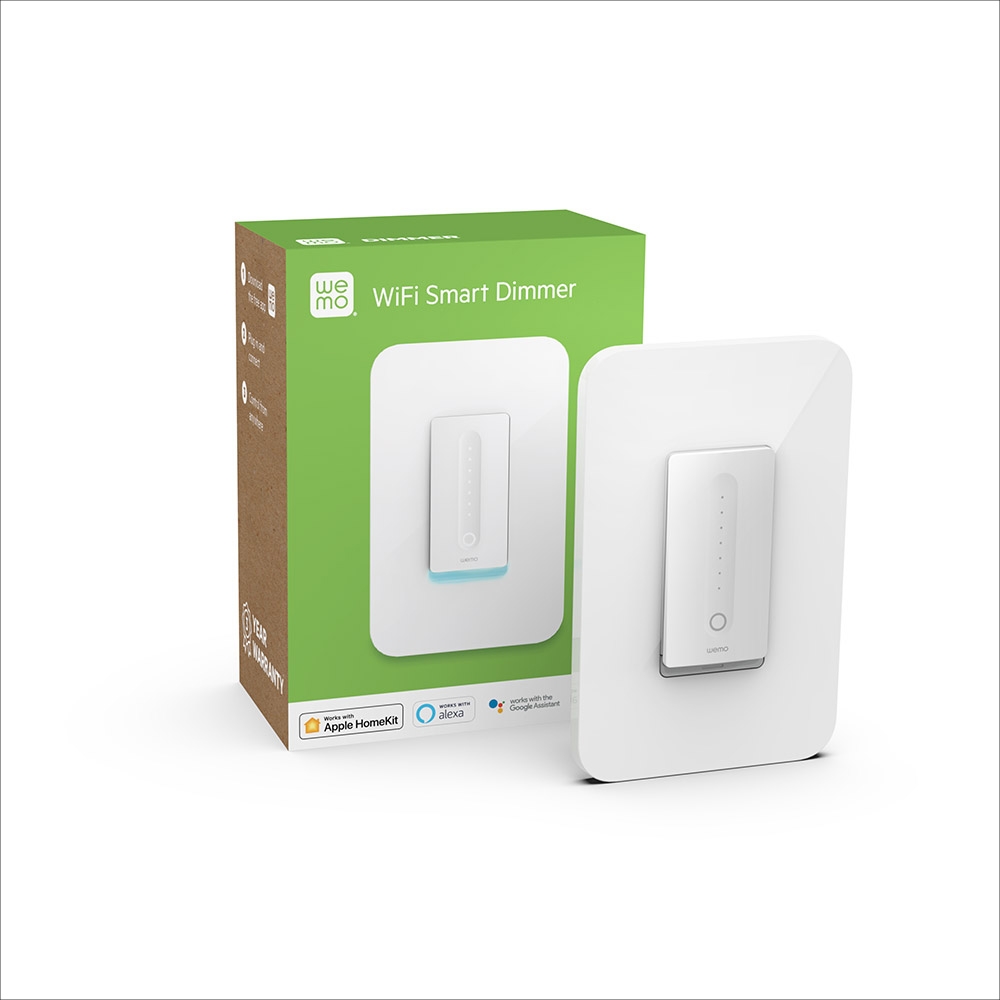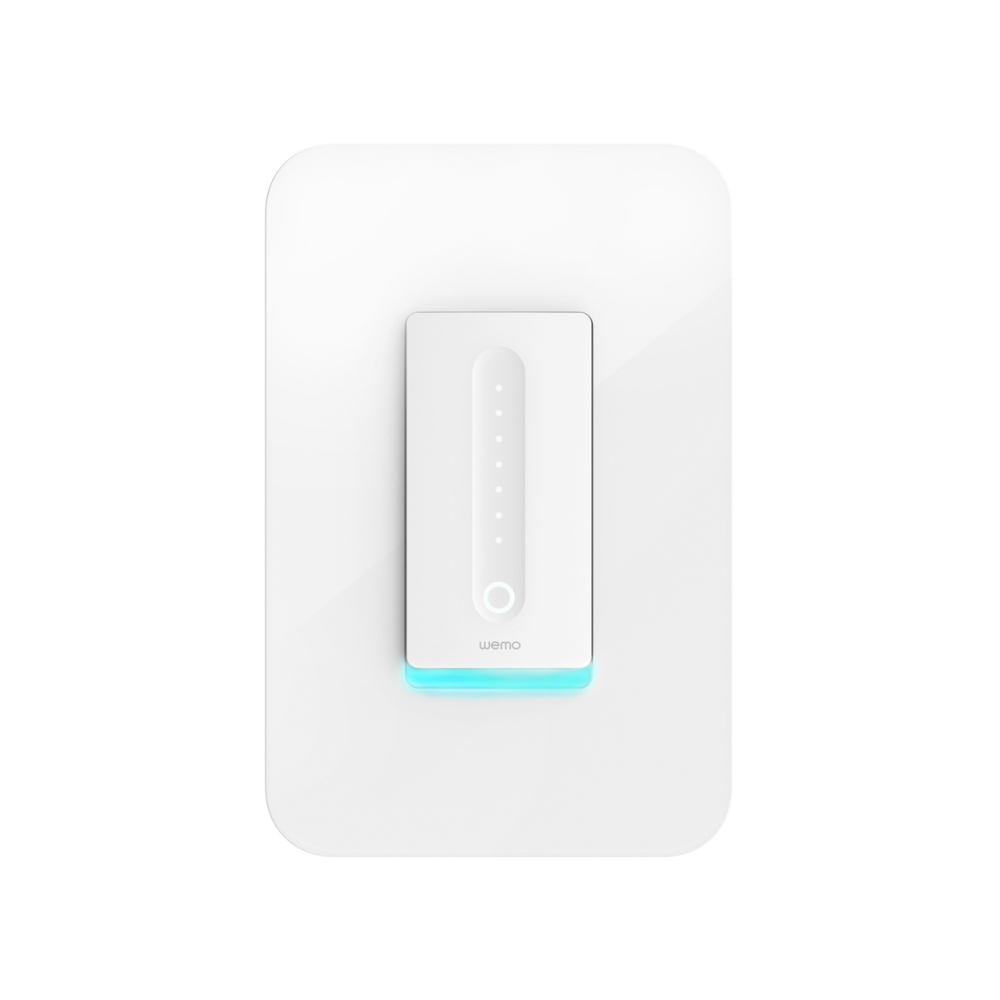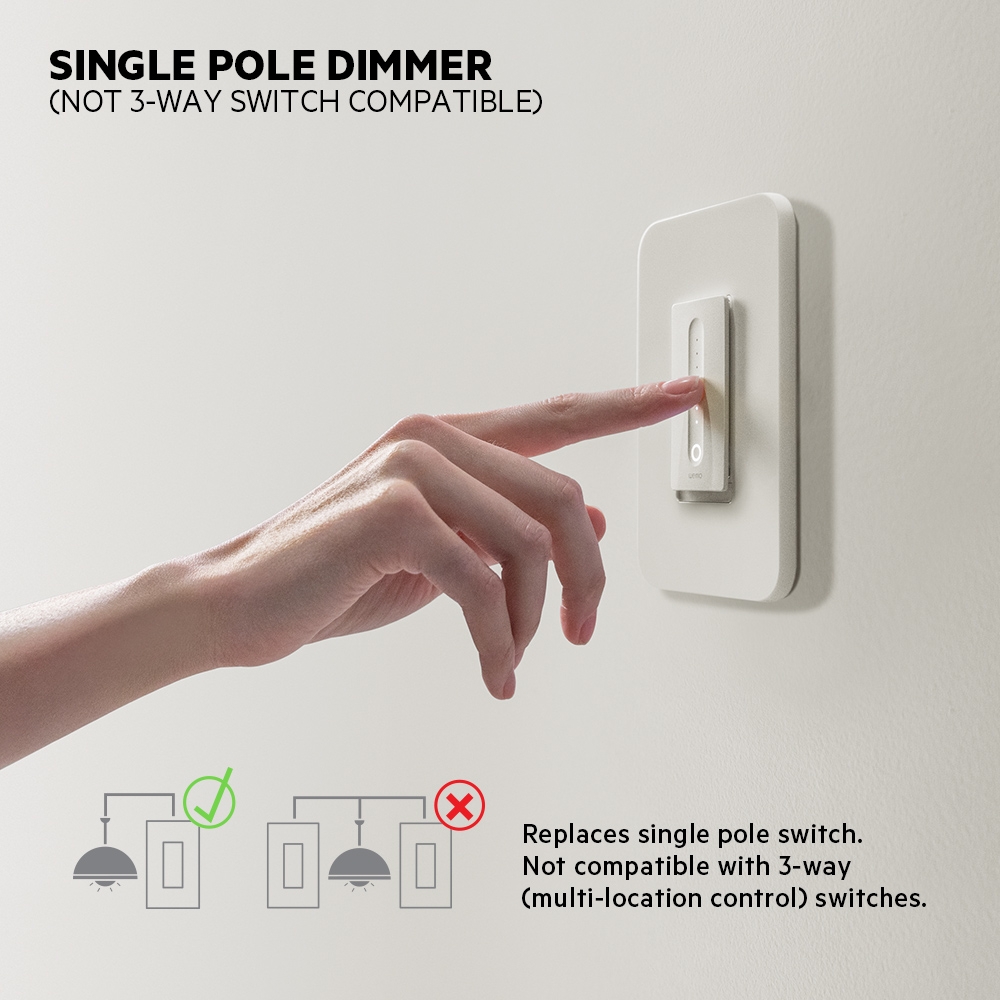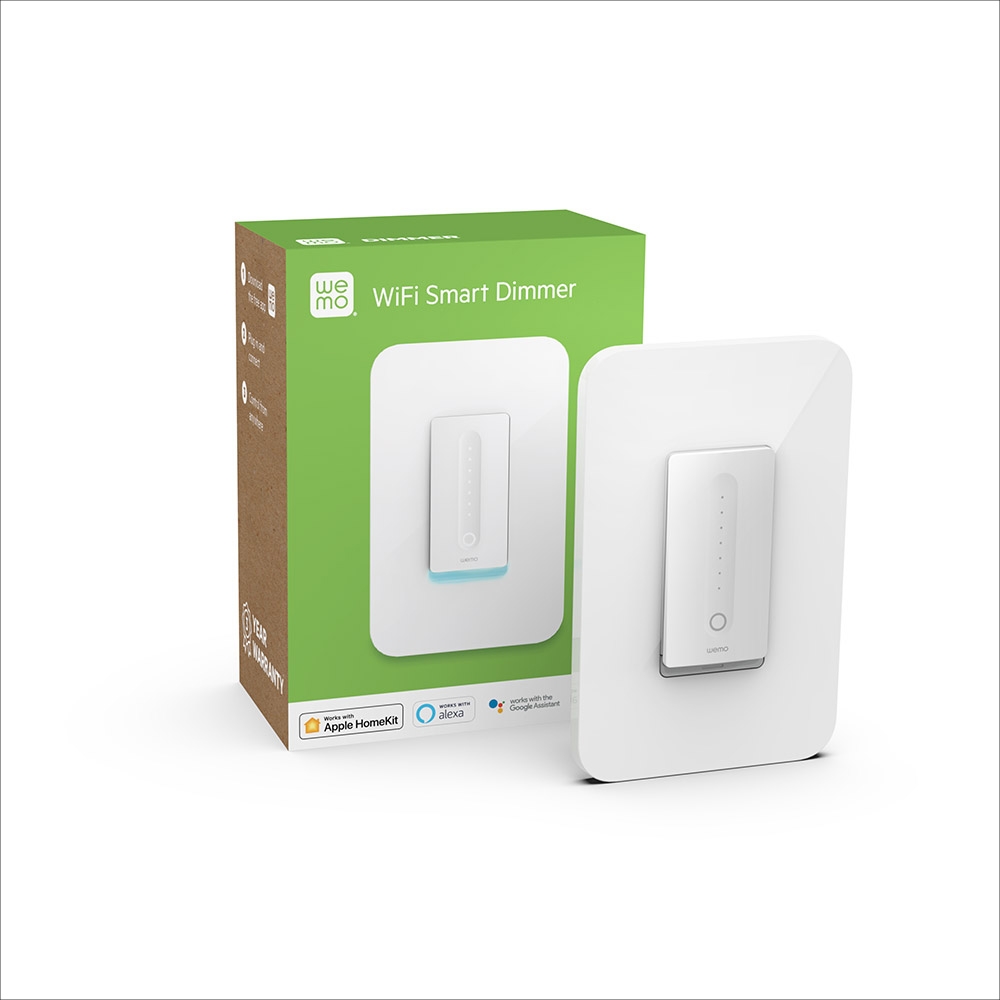 Belkin - WeMo Dimmer Switch Wireless - White
$59.99
Easily set the ambiance of any room at anytime from anywhere with the Wemo Dimmer!
Description
Control and dim lights from the bed, work, or clear across the country with the Wemo free app. This smart dimmer brings your smart home to the next level by connecting to your existing home WiFi network to provide wireless control of your lights. No subscription or hub required! Wemo Dimmer can control just about anything that a traditional dimmer switch can, with even more ease and from anywhere in the world.
This smart dimmer can seamlessly work with Amazon Alexa or Google Assistant unlocking hands-free voice control over lights and other devices. Simply pair the Wemo Dimmer with Alexa or your Google Home device to dim your lights with just the power of your voice.
Wemo is compatible with Apple HomeKit. This enables easy control with the Apple Home app and Siri from your smartphone or smart device. Your personal Siri assistant can dim the lights for your romantic night in, movie night or wake up with a soft glow.
"Night Mode" feature is perfect for sliding into the kitchen for a midnight snack without waking the whole house!
Wemo Dimmer can set automatic schedules for any light when you are away for long periods of time. This feature can help save on electric bills by scheduling certain lights to turn off at sunrise, or synchronize your entry way lights with the sunset so you never come home to a dark house!
**Supports any dimmable bulb (CFL/incandescent/LED). Required exisitng WiFi, neutral wire. Replaces single pole switch, not compatible with 3-way (multi-location control) switches.
Specifications
White - single pack
no flickering
works with amazon Alexa, google assistant, apple HomeKit
easy 3 step up
sync lights to schedules times
no paid subscriptions
control from anywhere at anytime through the convenient, free app
night mode feature protects your eyes at night
pairs with nest thermostat for automatic home-away control to conserve energy
1 yr manufacturer warranty
app works with iOS, android
---
Reviews
OWN THIS PRODUCT? SHARE YOUR THOUGHTS BELOW