Google Home Mini with GE Bulb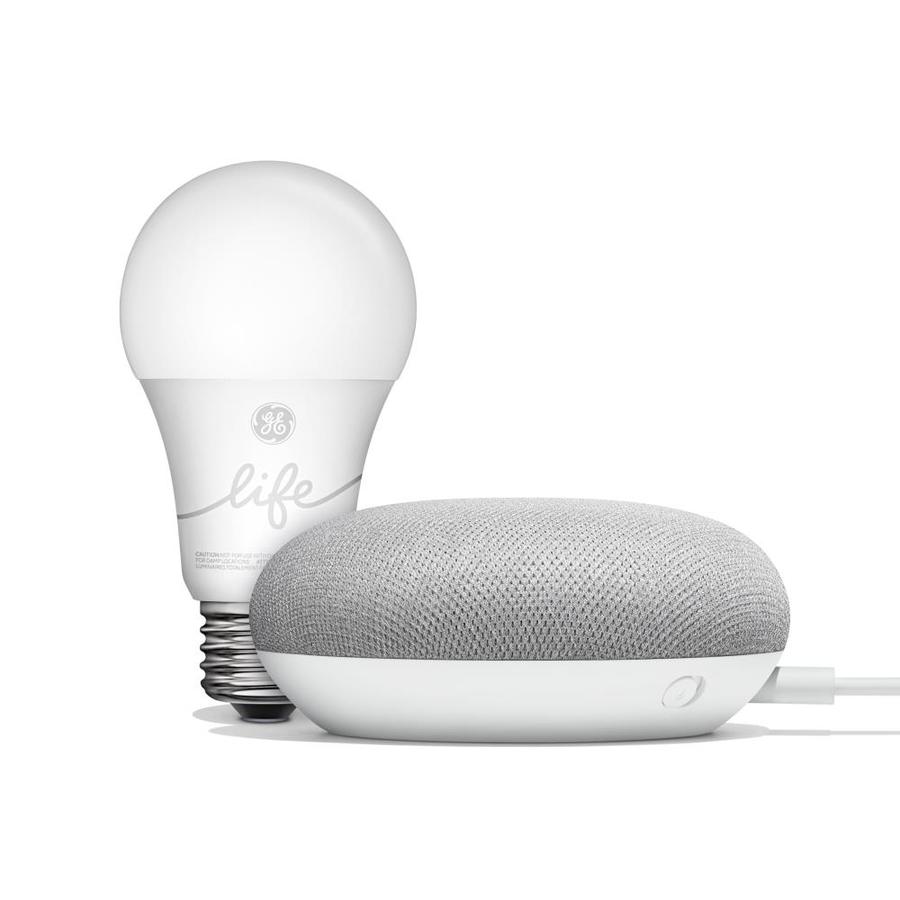 Google Home Mini with GE Bulb
$55.00
The Google Smart Light Starter Kit is the smart home package to control your lights with just your voice! Easy setup by simply plugging in Google Home Mini, screwing in the GE C-Life smart light bulb, and downloading the Google Home app. With a quick "Hey Google", you can dim, brighten, turn on and turn off the lights.
Description
Combining your Google Home Mini assistant with a smart light bulb from GE will bring your home to the next level. A simple and affordable way to make your home smart and control your lights with simply your voice.
Google Home Mini and GE C-Life smart bulb are great additions to your. Together they allow you to conserve energy, control your lights and do so much more.
Just plug in Google Home Mini, screw in the GE C-Life light bulb, and download the Google Home app. It's that simple.
You can even create a routine so you can turn off the lights while staying cozy in bed.
**The smart bulb does need to be within 50 feet or 15 meters of the Google Home Mini in order to activate.
Specifications
works with google assistant
android, apple ios compatible
wireless network connection
1 year manufacturer warranty
slim, sleek design
---
Reviews
OWN THIS PRODUCT? SHARE YOUR THOUGHTS BELOW