Google Home Hub - Charcoal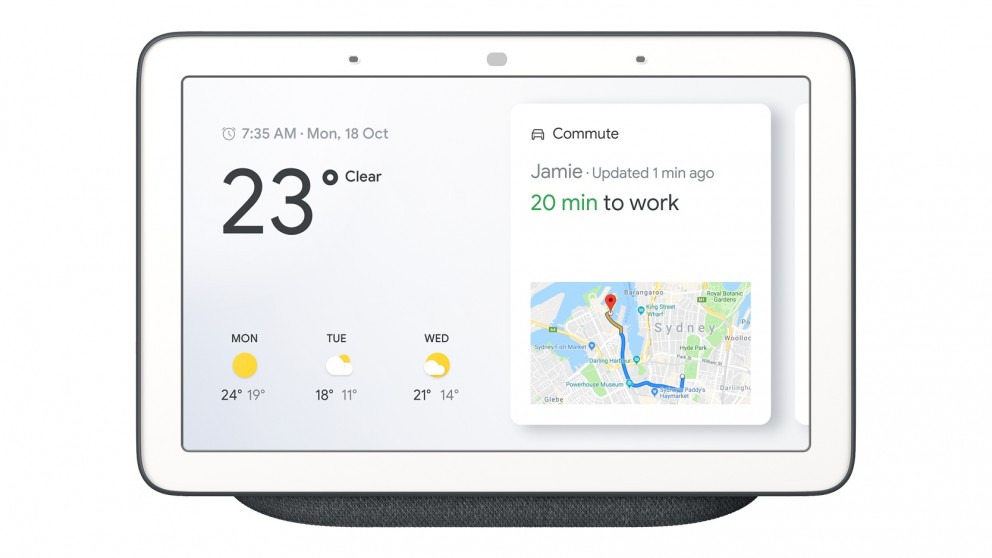 Google Home Hub - Charcoal
$149.00
This interactive Google Home Hub device is a perfect addition to your home. Its 7-inch touch-screen display allows you to set and view reminders, stream videos and watch your smart security camera's footage.
Description
Command your day by setting your calendar, commute, reminders, and more right on the home screen. You can even watch the news, make a shopping list, and place calls to friends, family, and local businesses. What could be better!
With the voice control feature you can control compatible lights, cameras, TVs, and more from a single touch dashboard. Works with 5000+ smart devices from 400+ popular brands.
Ask questions and get visual, immersive answers from Google! Weather, recipes, local business information... your Google Hub can awnser all! You can even watch videos from YouTube on the touch display.
Use your voice to play your favorite songs, albums, artists, and music videos. From providers like YouTube Music, Spotify and Pandora. All available free.
Enjoy a complimentary 14 day trial of Youtube Premium!
Specifications
color: charcoal
streams pandora, spotify and youtube!
uses google search engine
calling features
far-field voice recognition
bluetooth and wi-fi connection
---
Reviews
OWN THIS PRODUCT? SHARE YOUR THOUGHTS BELOW