Nest Learning Thermostat - Ver 3 - Stainless Steel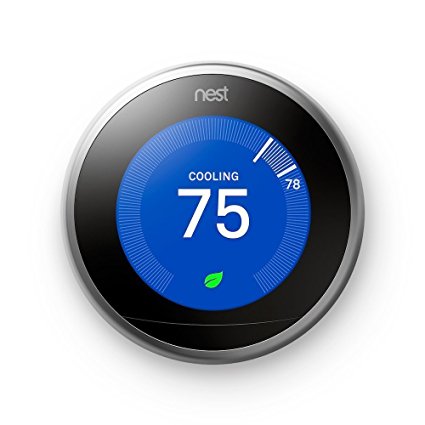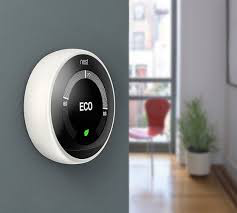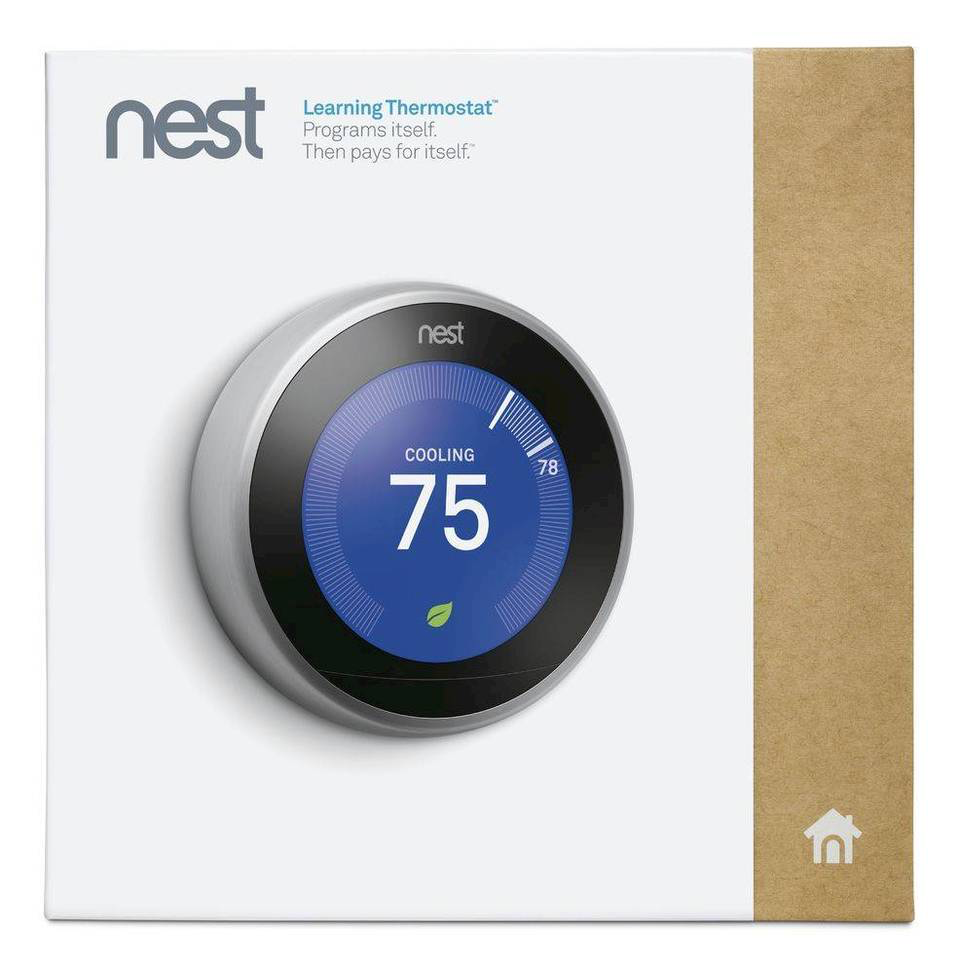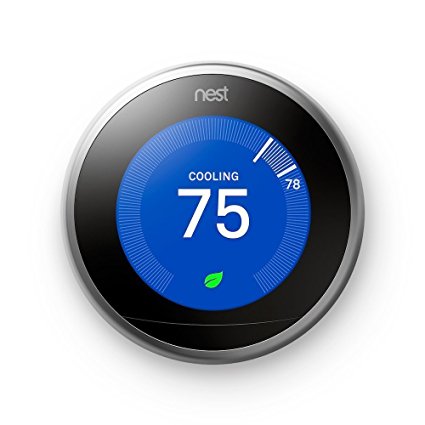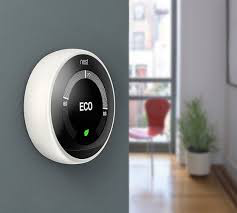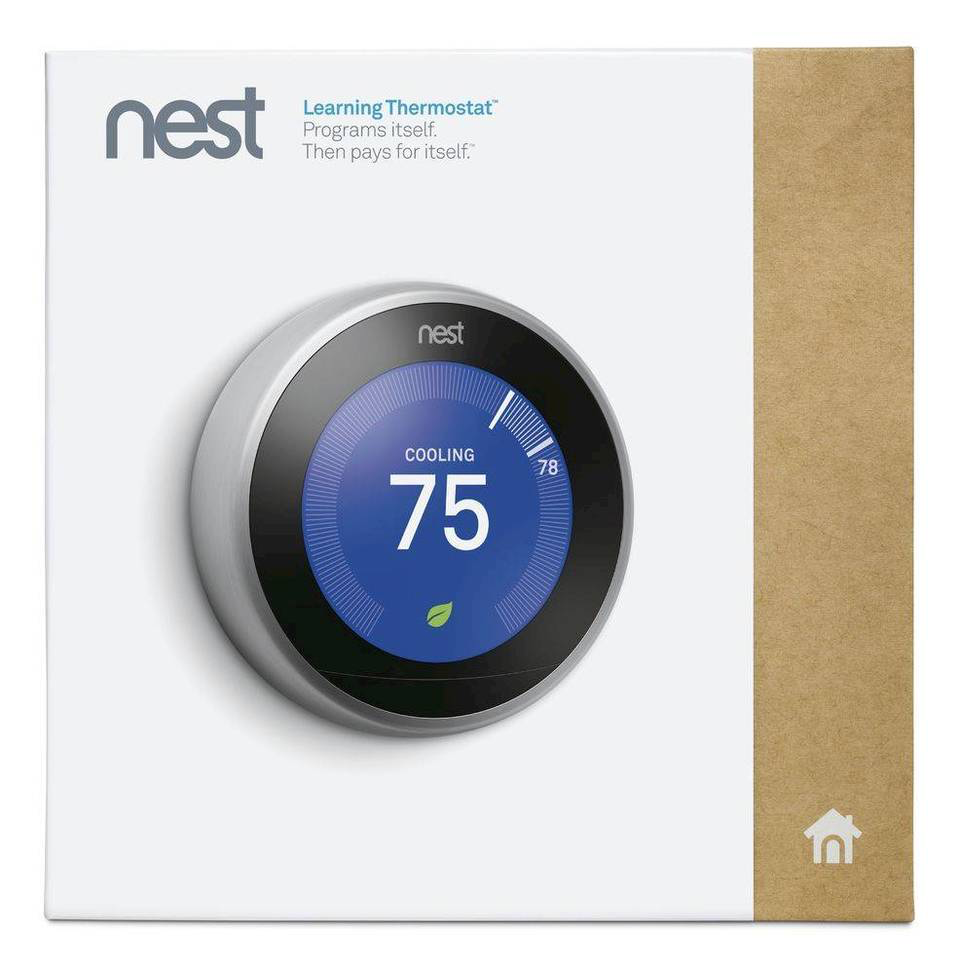 Nest Learning Thermostat - Ver 3 - Stainless Steel
$249.00
Nest Learning Thermostat programs itself to help save energy and you can control it from anywhere with the Nest app.
Description
Automatically adapts as your life and the seasons change. Just use it for a week and it programs itself.
Simple installation: pop off your old thermostat and install your New nest.
When the Nest Thermostat notices you're there, Farsight shows you the temperature, weather or time. You can even choose a digital or analog clock face. Farsight is big and bright on the beautiful display-you can see it from across the room.
Specifications
Color: stainless steel
screen: 24-bit color LCD
Battery: built-in rechargeable lithium-ion battery
power consumption: less than 1 kWh/month
Multi-home support: you can control up to 20 thermostats per home and control Nest Thermostats in three locations from one Nest account
---
Reviews
OWN THIS PRODUCT? SHARE YOUR THOUGHTS BELOW